Award your loved ones with Optima Gold
Award Certificates with Foil Seals
Award your loved ones
with Optima Gold
Award Certificates
with Foil Seals
         Directions:
Go to www.iClicknPrint.com and select your product
Choose from the Templates and Suggested Wording
Make any changes you need or start from scratch 4. Use "merge data" to customize as many certificates as you want
Customize the foil seals, playing with fonts and styling
Print your work
Stick the seals on each certificate and spread your happy thoughts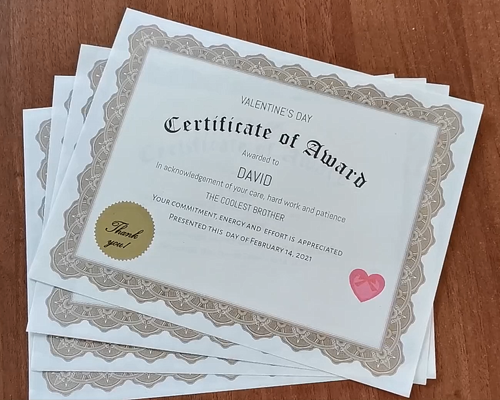 Award Certificates
by Geographics
Certificate Holders
by Geographics
Geographics Award Certificates are great for family,  school and work recognition. Personalized certificates make fantastic gifts for your students, colleagues, or loved ones. With just your printer and a design tool, you can create both elaborate and simple certificates that convey your appreciation.